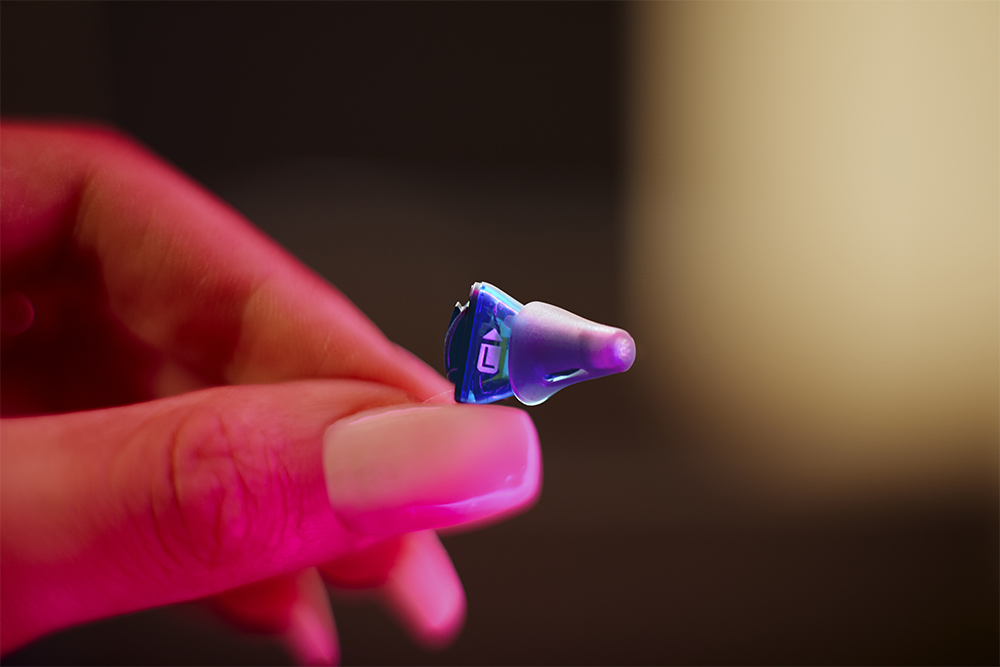 Smallest aids. Smartest aids. Most comfortable aids. We have them all at Clariti!
All our brands offer the latest in hearing aid technologies. We have selected them for their excellent hearing aid performance and quality laboratory support. We are very proud to have earned the preferred partnership status of ALL these 3 brands, Signia Xperience, Phonak and ReSound, in Singapore.
How to Choose Hearing Aids?
This should be done in consultation with our professionals. It is important to ensure the selected model matches your hearing needs, lifestyle, situational areas of difficulties, expectations, budget, shape of ear, ease of use, budget and many more considerations.
Watch the video to see how many of our customers benefited from our professional prescriptions and use their aids in their everyday environment.
Video: Matching hearing aids to lifestyle needs
FREE HEARING AWARENESS TALK
Several sessions in a month. Limited seats. Call and register now!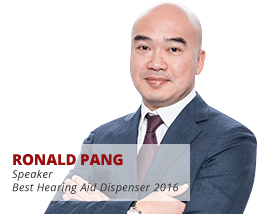 Attend this talk before you buy a hearing aid.
What is hearing loss and its symptoms? Why are your hearing aids not working for you? Why do you hear voices but is not clear? Hear some life testimonials. Get your hearing tested for free!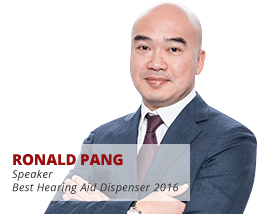 Hearing aid sizes and styles
Our hearing aids come in different styles and sizes. The decision on which size to fit a customer greatly depends on their hearing loss profiles, shape of ears and the discreet need of the customer. Picking the wrong size may affect the performance of the hearing aid as well as the customer's comfort.
It is best to discuss this with the consultant to make this decision.
Completely in Canal (CIC)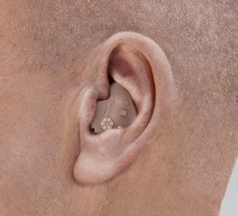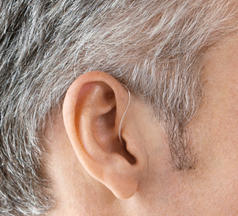 Hearing aid technologies are so advanced today, we can now improve our hearing with clarity and comfort. It is important to note hearing aids are priced according to the technologies, not the size of the aid.

Do not make your hearing aid buying decision on price alone. Make sure you are buying the aids with the relevant technology that meet your lifestyle needs. For example, if you have an active social life but you bought a cheaper hearing aid without noise management intelligence, you may find it too noisy to wear the aids outdoor. If you attend meetings and frequent noisy restaurants, you will want to make sure your hearing aids have speechfocus or directional microphone capabilities.

Below is just an abstract of some of the hearing aid technologies available in our hearing aids. It is best to discuss its applications and relevance to you in greater details when you visit us for a comprehensive consultation.
Speech and noise management
Feedback cancellation
SoundRelax
Multiple listening situation (auto)
Frequency compression
High res adaptive directional microphone
Directional speech enhancement
Soundbrilliance
Auto acclimatization
User preference tuning
Soundrecover
Duophone
Real ear sound
Flexvolume
ZoomControl
StereoZoom
EchoBlock
Speech in Wind
Bluetooth (Handphone/TV/Computer)
Remote control systems
And many more….
At Clariti, we carry more than 100 models with varying technology features, sizes and brands. It does not mean the most expensive hearing aid is the most suitable model for your needs. Hearing aids MUST be prescribed professionally, programmed accurately and a period of acclimatisation is needed to ensure the highest customer satisfaction. A hearing care program with complete after-care services will be provided to help all our customers achieve quality hearing.

We do not just sell hearing aids as a product. We offer our customers a complete hearing care program that takes care of your hearing needs. This program (FREE) includes the following services:
Comprehensive hearing tests (AC, BC and masking if necessary)
Professional selection and prescription of hearing aids
First fit and training on hearing aid use
Pairing of hearing aids to handphones, iPads and TV (depending on models)
One-month –review to fine tune first fit settings
Professional after-care half-yearly consultations
Regular hearing tests to monitor hearing loss
Follow-up fine tuning of hearing aids to match latest hearing loss levels
Supply of accessories for hearing aids use and maintenance
Repairs and servicing of hearing aids for optimum performance
International warranty for hearing aids (depending on models)
Insurance coverage (depending on models)
Hearing aids prices in the market vary widely from approximately $800 onwards. The top models can go as high as approximately $7000 each. At Clariti, we have more than a hundred models at affordable prices to meet your needs.

Have a FREE consultation with our experienced and knowledgeable hearing aid consultant. At CLARITI, we are more than confident we can help you hear better according to your budget and hearing needs.
Be our next satisfied customer!